British food is a subject that we all know well. With some of the most delicious dishes in the world, a traditional British dish can lighten the mood even on the darkest of days.
What Are The Best British Food Dishes?
Some traditional English dishes date back as far as the 11th century. Food and recipe making has always been a much-loved task by us Brits, and our passion for food has invented some of our favourite dishes – that are still eaten today!
Even if you aren't English, it's likely that you have tried some of the fantastic dishes on offer here in the UK. What's a visit to the beach without finishing it off with a tasty portion of fish and chips next to the sea air? If you aren't familiar with the most favoured English dishes and are curious, we've devised a list of the most renownd and delicious British dishes that all still exist and are regularly eaten here in the UK. So keep reading!
Fish And Chips
First on our list has to be fish and chips. Fish and chips is an all-time British favourite street food! And if you ever get the chance to visit some of the beaches in the UK you will be spoilt for choice with fish and chip shops dotted all around the place – all serving up freshly caught delicious battered fish in newspaper or cardboard packaging.
Fish and chips is a simple dish that originated in London in the year 1860. It involves battered fish which is then deep fried; it is then teamed with thick cut chips which are fried to cook, then fried again for a golden crispy outside. Often served up with salt and vinegar, most restaurants that serve fish and chips team it with tartare sauce.
Bread And Butter Pudding
One of Britains oldest dessert dishes, bread and butter pudding is an all-time favourite and is one of the simplest dishes to prepare. It involves soaking slices of buttered, stale white bread in milk, egg and custard. Once you have done this, then you can top off your pudding with raisins.
Bread and butter pudding has been traced back as far as the early 11th century; it was a dish created by chefs who looked for alternative ways to dispose of stale bread that they didn't want to throw out. As it made its way into the 13th century, it got the nickname of "poor man's pudding" after it became increasingly popular with the lower class community.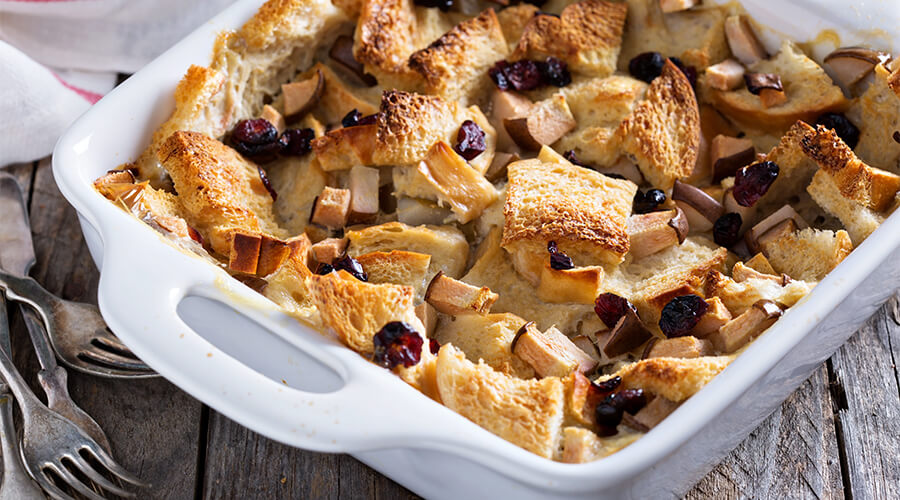 Full English Fry Up
Almost all of the nation enjoys nothing better than a delicious full English fry up. A full English dates its way back to the 1300's after being eaten by the majority of British people. Nowadays you can find a full English fry up in most locations in the UK, and some are served all day every day!
A fry up includes eggs, bacon, sausages, tomatoes, mushrooms, beans, sometimes black pudding and fried bread or toast. Unfortunately, it isn't the most healthiest of breakfast options, but it's a delicious one that is favoured by a huge percentage of Brits.
Roast Dinner
A roast dinner is another dish that defines British culture. Every Sunday families get together all over the UK and enjoy a delicious roast dinner together. The tradition originates from when English citizens used to eat a large meal after their Sunday church services, and it's been a tradition all the way up until now. Although even non-church goers still enjoy a tasty roast dinner on a Sunday.
The common components involved in a roast dinner include; a choice of roast beef or chicken, vegetables, Yorkshire puddings, roast potatoes, stuffing, and sometimes roasted parsnips. Which is then topped off with a delicious meaty flavoured gravy or mint sauce. Although it's not done as much anymore, a lot of people mix together the leftovers of a roast and fry it all up to create a dish known as bubble and squeak.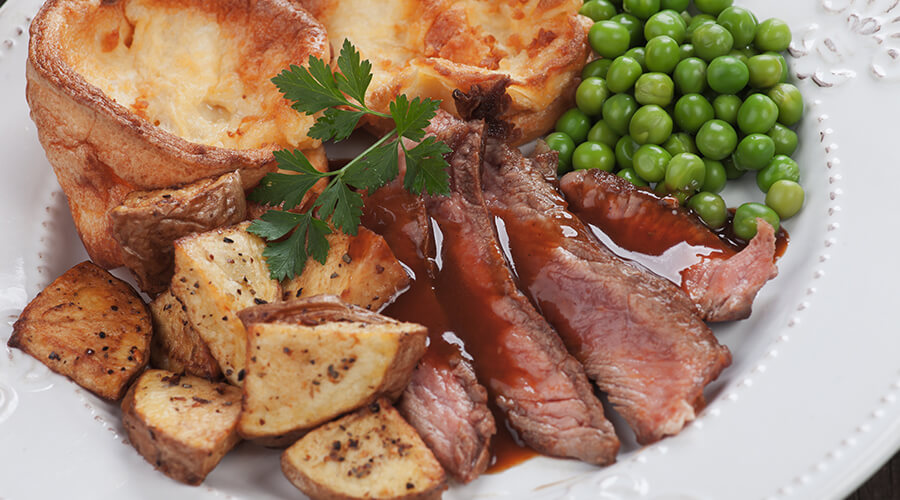 Toad In The Hole
Toad in the hole is another one of Britain's traditional dishes which is still served in restaurants and is a common home recipe. Toad in the hole and other batter based meals became popular in the 18th century shortly after it was created. The name comes from the dish apparently looking like toads poking out of holes in the ground – although this is debatable.
Yorkshire Puddings
Yorkshire puddings first came onto the scene when they were published in a 17th-century cookbook as a recipe titled "dripping pudding". This recipe involved a simple dish made from flour, eggs and milk and was favoured by the lower class as it was simple and more affordable back then.
It was a tradition to eat this with gravy or a form of sauce to moisten the pudding. It was then renamed the Yorkshire Pudding and started being included in other dishes that we have already previously mentioned. Despite being used in some recipes, Yorkshire puddings are even used as a sweet dish in some places. Yorkshire puddings are made out of the same ingredients as a pancake, so some people if they are left over from a roast top them with syrup and eat them as pudding as well.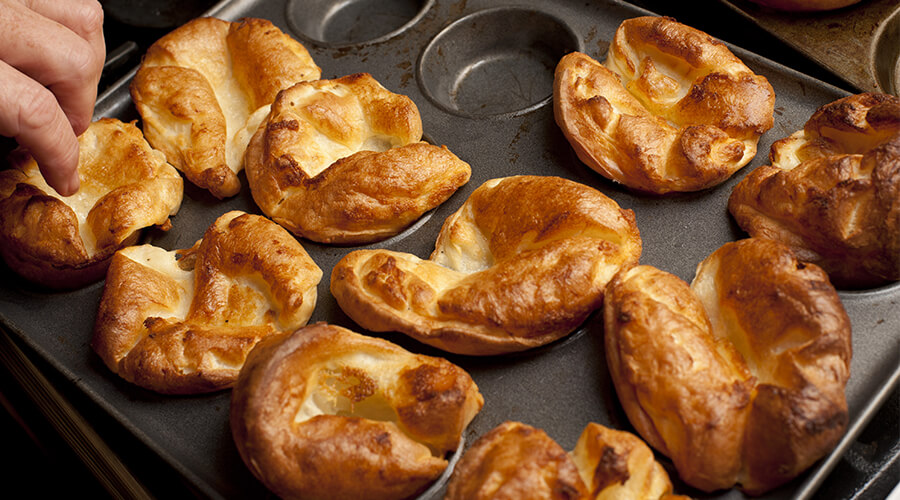 Scotch Eggs
A lot of people don't realise that scotch eggs were founded in the UK, they are a common packed snack for picnics and are often found at event buffets and in some catering Milton Keynes. Scotch eggs include a boiled egg coated in sausage meat which is then dipped in breadcrumbs which is then deep fried or baked.
Scotch eggs were founded in London after a store titled Fortnum & Mason created them in 1738, although they also originated in Yorkshire in the 19th century. Except these were created initially coated in fish paste rather than sausage meat.
Try Some Of The Best British Food
Most residents of the UK will of tried these British dishes, or most likely eat them on the regular. If you aren't from the UK, we strongly recommend trying some of these dishes or preparing them yourself!
If you are hosting an event soon, we recommend using Catering Oxford to save time and hassle, and to enjoy some delicious food! We hope this article was helpful, if it was then why not share on social media?