It's been a super exciting few months for The Rub BBQ, and we couldn't be more excited to showcase a project we have been working on!
Our owner, Harp Gill, was invited to feature in the latest Visa campaign, promoting their sponsorship of the UEFA Women's EURO 2022™. Harp spent time filming in Milton Keynes, then visited London the following week for a photoshoot. We are over the moon with the results; you can check out our film below:
Representing Independent Businesses Of The UK
As an independent business, Visa has been our go-to payment company for many years, and if you have ever paid us a visit, you'll notice that we use their card machines. Visa has always been a super reliable partner for our food truck, so it was a pleasure to be asked to join their exciting new campaign. Here's a snap of Harp at the Visa photoshoot in London: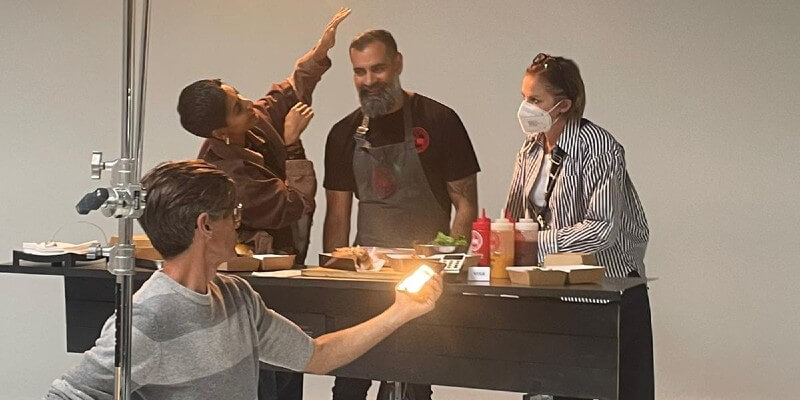 Keep An Eye Out Throughout The Tournament!
The advert isn't the only place you'll recognise a familiar face. Be sure to keep an eye out for our posters – not only will they be live in our hometown, Milton Keynes, but also across the UK. Elder Gate, Lower Ninth Street and Midsummer Boulevard are just some of the places you'll be able to spot us in the local area.
Throughout the tournament, you'll also see us feature on The Guardian both in print and online. And if you head over to the Visa website, you'll see Harp take centre stage on their featured merchants!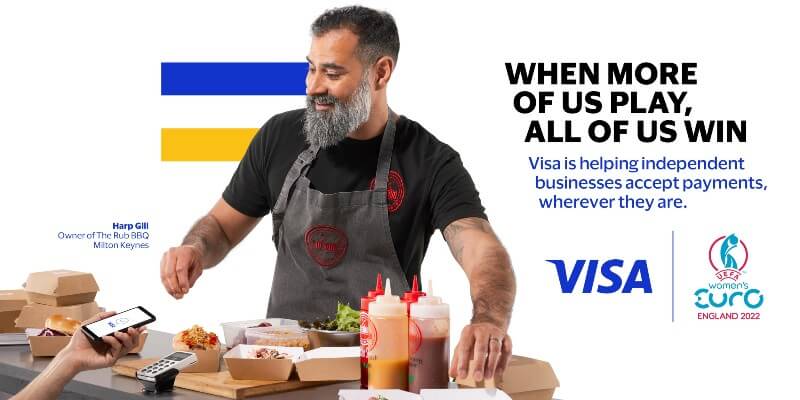 Thank you again to Visa for choosing Harp and The Rub BBQ for their newest campaign – it's definitely been a milestone moment!