Barbecue season is upon us! Is there any better feeling than relaxing in the garden with a selection of barbecue food to eat in the sun? Some people, however, tend to try and avoid regular barbecues in the summer due to the belief that it's unhealthy, but there are plenty of ways you can hold a healthy barbecue!
Why Hold A Healthy Barbecue?
Whether it's a big family event, a gettogether, or you simply just want to enjoy the sunshine with delicious food barbecues are great fun and are one of the favourite dishes of many people around the world. You can cook almost anything on a grill, ranging from chicken to ribs, halloumi and even your favourite vegetables! Which is what makes barbecuing so fantastic, but why should you hold a healthy barbecue?
If you're trying to watch your weight or love frequent barbecues and want to try and cut down the fat and sugar content, then you might want to take a few tips to keep your barbecue healthy with the same delicious tastes as you would typically have. But how? Luckily for all barbecue lovers, we've devised a set of things that you can do to help keep your summer feast healthy, but still delicious! So to find out more, keep reading.
Swap Heavy Dips For A Lighter Healthier Option
Although it's unlikely that you'd think of the fat and calorie intake from a simple dipping sauce, they can be the most calorific things at your barbecue. Condiments such as mayonnaise, ketchup, garlic mayonnaise and sour cream contain high salt, sugar and calorie content.
You can reduce these either by making your own dipping sauces from scratch in order to have control over the contents or alternatively, you can make sauces but substitute some of the ingredients to make them slightly better for you. For example, in the case of garlic mayonnaise why not replace it with a Greek yoghurt sauce that is easier to make and a great deal healthier. As well as this for sauces for dipping like guacamole, why not make it with a combination of sweet garden peas and avocado for an organic yet delicious, healthier dipping sauce.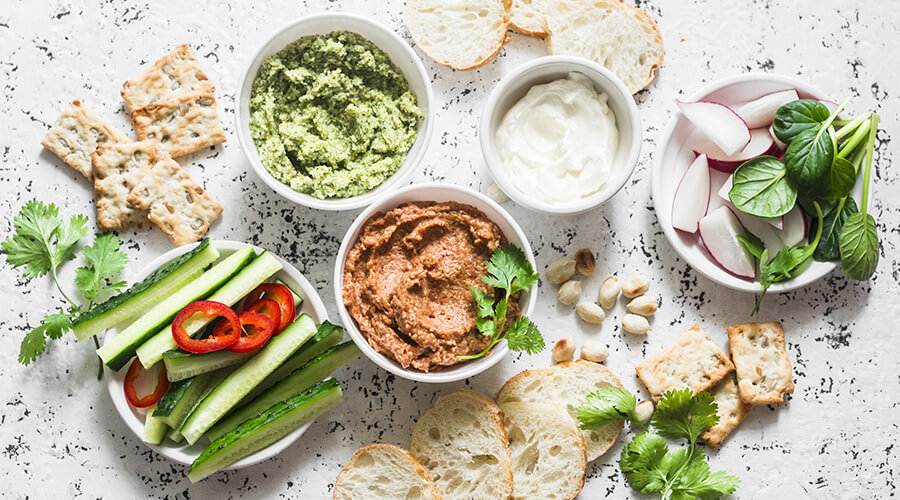 Serve Healthier Snacks For Your Guests
Ditch the shop bought crips and opt for a healthier option that your guests will love. Things like baby carrots, radishes, toasted pita bread, peppers, cucumber sticks and celery all make fantastic substitutes for greasy calorific chips and crisps available for purchase in the supermarket. Alternatively, if you want to stick to serving some crips and dip, take a look at the healthiest crisp options.
Why not use this substitution for you deserts as well as just snacks, use organic peanut butter to dip in fresh apple or strawberries to dip in unsweetened chocolate.
Serve Marinated Chicken Instead Of High Fatty Cuts Of Meat
Chicken is one of the most popular, and healthy meats which is why it's used in a wide variety of dishes. For those on a health kick, chicken is the primary source of protein used in their diets. Although grilled chicken breast on its own is very bland why not spice things up by marinating your chicken as we do for all of our event catering services Milton Keynes to provide all of our customers with low fat yet delicious food options.
Whether you opt for a lemon and herb seasoning, paprika or peri peri the seasoning or marinade for your chicken isn't unhealthy if you grill it. Meaning that you can have delicious chicken without all of the unhealthy stuff, and remember the longer you marinate your chicken for the more prominent the flavour is!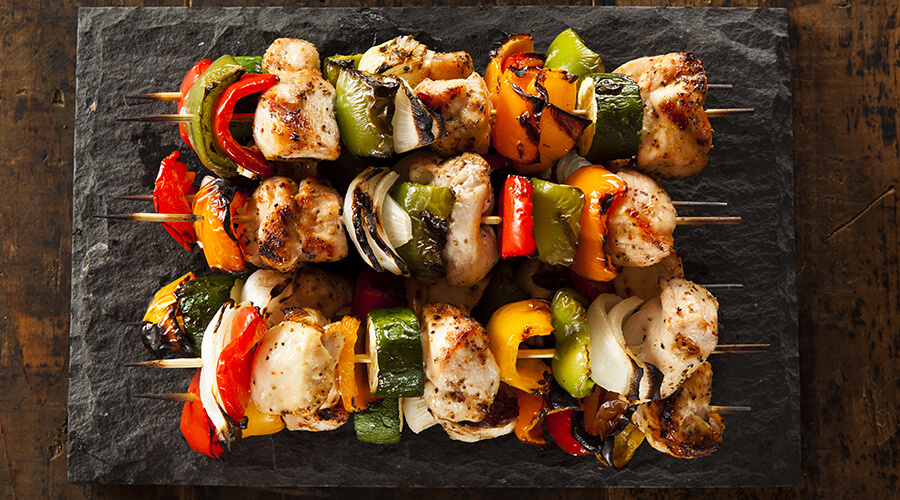 Use Whole Grain Breads
Baguettes, white rolls and white bread aren't your healthiest option when throwing a barbecue with burgers and more. Whole grain bread is a lot easier for your body's digestive system to break down, it's also lighter on the stomach and not as filling. Not to mention how much better the contents are for you! White bread is exceptionally stodgy, and although it tastes delicious when combined with specific flavours, it can be incredibly filling and heavy on your stomach when combined with high-fat meats and heavy sauces.
Which is why we recommend that when holding a large-scale barbecue that you include both white and wholegrain options to suit everybody's preferences. Don't forget those people that may have gluten or wheat intolerances!
Try Out Some Healthier Burger Options
Although we love our delicious pulled pork burger, and yes it is still healthy! There are a lot more healthier options for you to try that are lighter on the stomach and can test your taste buds. Our favourite one from this list has to be the jerk turkey burger, teamed with delicious mango slaw. But you can make the decision yourself by looking at the rest of the delightful burgers on that list, why not try a combination of a few different ones at your next barbecue? Remember vegetarian options!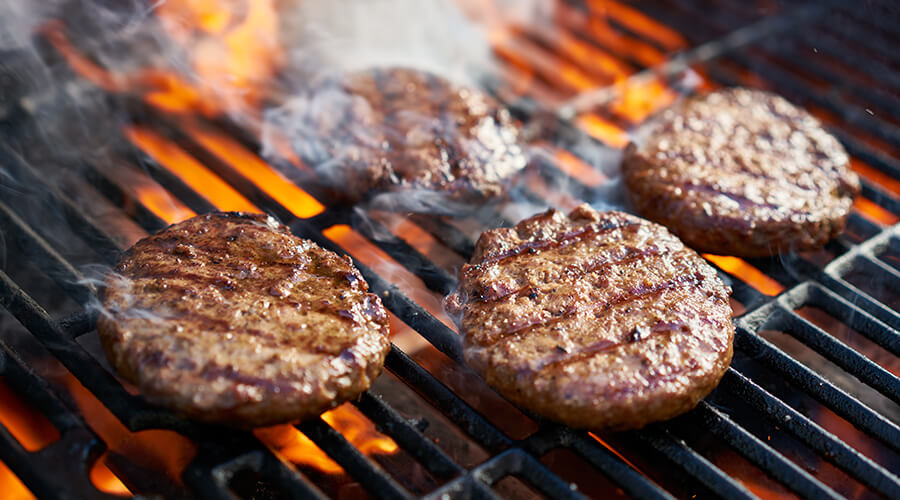 Combine Your Dishes With Low Sugar Homemade Cocktails
And what better way to wash down your delicious meal with a low sugar cocktail, there are hundreds of cocktails so merely decide on your favourites and reduce the sugar amount included or reduce the amount of alcohol suited to your preferences. Take a look at some of these fantastic low sugar cocktail recipes. And if you aren't into alcoholic beverages then not to worry, there are thousands of delicious, refreshing and low sugar fruit punches or drinks perfect to serve at your barbecue. take a look at some of them here.
And if you are a dessert lover and would pick an ice-cold milkshake over a glass of prosecco any day, then we've even included some of the best and still healthy milkshake recipes to serve at your barbecue!
Start Planning Your Healthy Barbecue Today!
So now you know how you can make your barbecue healthier it's time to get planning! Wait until the sunshine is out and invite all of your family and friends around. Or why not plan a surprise barbecue for a close family or friend of yours to celebrate a big occasion or anniversary? But if there are a lot of guests and it seems like too much hassle for you then not to worry! Here at The Rub, we provide professional special occasions catering Harpenden to provide you with fresh, hand cooked foods, as well as attentive service and delicious barbecued meals on your big day. Contact us today for more information!
We hope that this article was helpful, if it was then why not share on social media?