Food festivals around the world are extremely popular, and people travel from all over to attend them.
What Food Festivals Around The World Are There?
Would you travel halfway across the world for a taste of your favourite dish fresh from the hands of its origin country? If the answer was no then you are like most people, however, plenty of foodies with travel halfway across the world for the chance to taste dishes fresh from their authentic countries during food festivals.
Some foods are so popular that there are food festivals dedicated just for one dish or snack. Food is a popular topic with everybody in the world, and everybody has different tastes, which is why companies host large-scale food meetups and festivals to encourage people to try new foods and taste some of the most delicious dishes you've ever tried. So if your booking a holiday for this year, why not consider stopping at a local food festival in the area you're in while you're there? If you want to find out some of the most delightful and popular food festivals in the world, then keep reading!
Salon De Chocolate – Quito Ecuador
If you have a love for all things sweet, then this is like chocolate heaven. Hundreds of chocolatiers and sweet treat makers come together in Quito to hold a weekend-long chocolate tasting festival in Ecuador.
As the cacao plant is commonly found in Equador and regions similar to this, it's thought that these locations make the purest traditional chocolate. Compared to those found in shops that are packed with sugar and artificial flavourings.
Holding a number of chocolate making sessions and tasting activities, you can spend the day learning how to make smooth, creamy natural chocolate in the heart of Ecuador. You can try and turn up later when the crowd starts to die down as the locals start queuing extremely early, but you might risk missing out on all of the free chocolate samples up for grabs.
This popular festival receives a huge 15,000 visitors in the mid-June time, just like any event the climax is on the final day when they hold everybody's favourite part of the entertainment, the chocolate sculpture competition.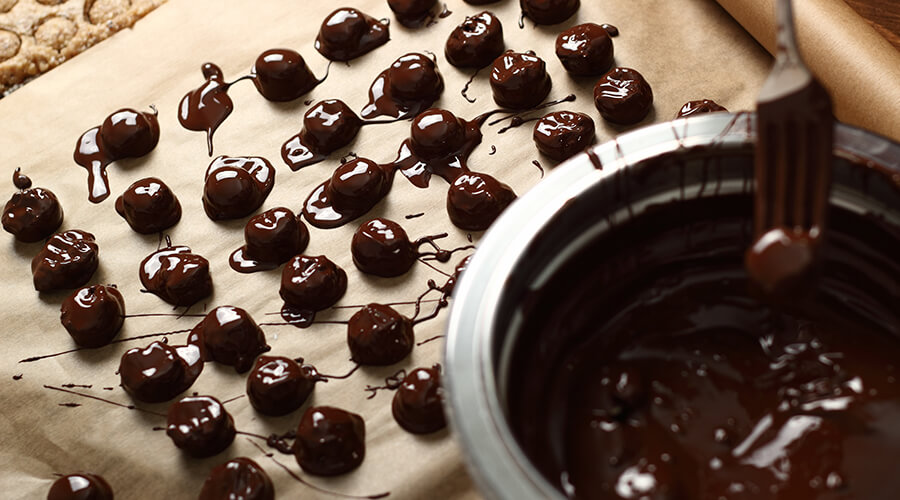 Bacon Festival – Sacramento California
Bacon is one of the most favoured meats; it can be eaten in almost everything and has even been the secret formulae or topping on certain deserts! It's safe to say that people from all over the world love bacon – so in Sacramento is California they decided to dedicate a festival to it!
At the festival, trained chefs will cook the meat right in front of you from organically fed hogs, the fantastic thing about this festival is that factory farm animals are not allowed ensuring safe to eat organic meat – just like the meat sourced for our catering services Bedford!
All of the bacon dishes are accompanied by craft beers to help wash it down smoothly. Some of the niche dishes available include things like bacon tater tots, bacon ice cream, bacon shakes, bacon salad, and bacon ramen. And to top the entire day off, they even include bacon-themed entertainment with a Kevin Bacon tribute band.
Wild Foods Festival – New Zealand
Held in mid-March in the local city of Hokitika the wild foods festival is a popular attraction to both tourists and the locals. Held once a year you can eat things that you never thought could be served up on a plate, or eaten raw for that matter.
A few examples of some of the delicacies available at the Wild Foods Festival are seagull eggs, earthworms, beetle grubs and possum cutlets. So for a new experience in one of the most beautiful countries in the world, we would recommend trying out this food festival.
Pizzafest – Italy Naples
Everybody's dream, for all pizza fans we cannot stress enough how amazing the Pizzafest Food Festival in Naples is. Pizza is one of the most famous foods courtesy of Italy, so you can imagine how amazing an authentic hand-pulled dough pizza tastes from the hands of an experienced Italian chef.
Every night for one week in the month of September in Lungomare 500,000 people gather together to eat up to 100,000 different types of pizza. That's right, 100,000 different types of handmade Italian pizza.
As well as just incredible tasting food, the festival also offers a variety of entertainment such as pizza making competitions; you can even eat pizza on the side of the volcano for a once in a lifetime experience.
Poutine Fest – Ottowa Canada
Poutine is a traditional Canadian dish made up of skinny cut fries and gravy topped with cheese curds. Held in mid-May, there are plenty of different versions of this dish available for tasting. For example, pad thai poutine, butter chicken poutine, beef jerky poutine, smoked salmon poutine and even pulled pork poutine.
And for those with a stomach of steel and that aren't currently eating healthy, there's a deep-fried bacon version of poutine that will probably cover your fat and salt intake for the rest of the year – but delicious!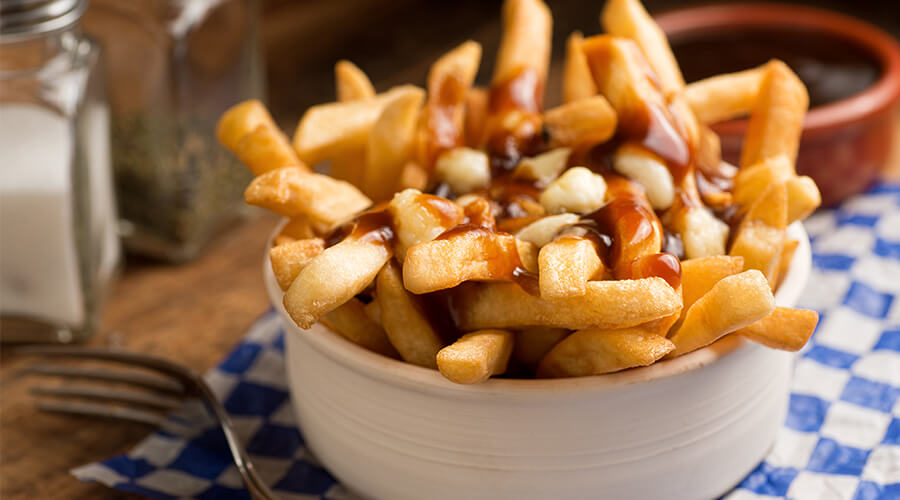 Annual Golden Spurtle – Scotland
As you most likely know, porridge was found in Scotland and is still to this day a traditional dish eaten over there. At a small village in Cairngorms National Park, the yearly world porridge making competition is held.
Whoever can make the best serving of porridge is at the end of the festival awarded the golden spurtle. If you have no idea what a spurtle is, it resembles the same sort of thing as a wooden spoon, and it is traditionally used to stir porridge in Scotland.
If you don't know much about Scottish heritage, then we must inform you that they are very picky about the preparation of their porridge. Porridge must always be stirred clockwise and must be eaten from a Pottinger or porridge bowl – while standing up. A very complex process for a simple dish, but that's how they enjoy their food.
Visit A Food Festival This Year!
So be sure to cross one of these festivals off of your to do's for this year! Visiting food festivals are a once in a lifetime experience which you should make the most of to try different cuisines!
If you're not planning on going abroad this year, then there are plenty of street food events happening all over the place to give you a new opportunity to taste new dishes. Or even birthday party catering Oxford or private event catering offer plenty of cuisines from around the world, so keep your eyes peeled at the next event you go to!
We hope that this article was helpful, if it was then why not share on social media?