Summer is now in full swing! Schools are now out for the summer; people are jetting off on holiday and having family get-togethers. But what's summer without a barbecue? And how can you hold a summer barbecue without a few barbecue tips and tricks to help you out along the way.
Why Use Barbecue Tips?
When hosting any get together at your house no matter the size it's always important to have a plan of action and plan beforehand. A few tips along the way can help you ensure that you throw the best summer barbecue, and that you don't forget anything along the way as it's easily done!
With the current heat here in the UK, barbecues are becoming a regular occurrence, and they involve working with a lot of raw meats in the heat, so it's essential that everything is carried out correctly to ensure that you do not make yourself or your guests ill. For more information on food preparation safety and preparing raw meats, take a look at our ultimate food preparation guide.
So if you want a few tips on how to make your summer barbecue one to remember, keep reading! We've come up with some of the most essential things to remember when organising a barbecue.
Prepare The Night Before
Just like all of our catering Milton Keynes, it's important that you prepare as much of your food the day or evening before your barbecue. Especially if you are hosting for a high volume of guests. You can do this by marinating meats, making any desserts or chopping things like potatoes or veg.
Most of the food you will be dishing out at your barbecue can be stored overnight and finished preparing the day of your barbecue. You want your aim to be that the only food that needs cooking on the day of your barbecue is the meats that need putting on the grill. Marinating your meats for as long as possible will also allow the meat to absorb the marinade ensuring more prominent flavours.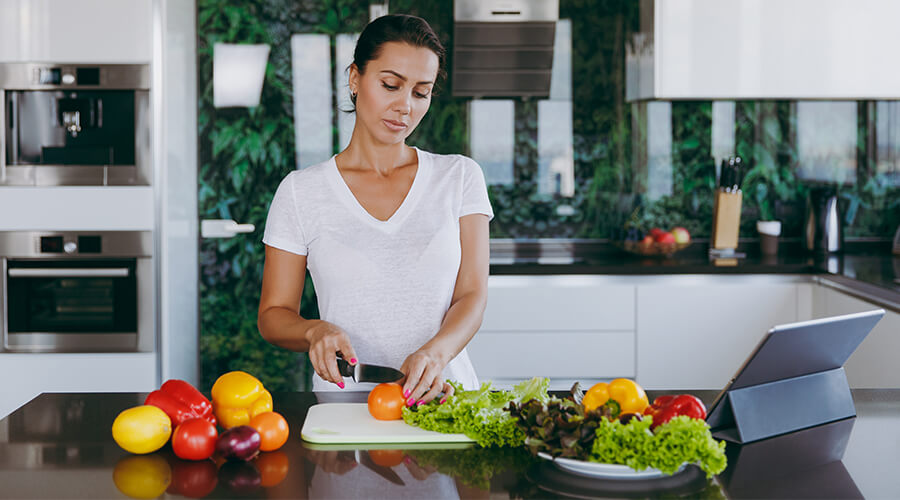 Don't Be Afraid To Ask For Help
After going through all of the effort and costs of preparing food for your guests, you should not feel rude asking for a hand. It's more than likely that your guests will bring something to add to the barbecue as a token of appreciation.
But if you aren't sure then mention it to your guests that they are more than welcome to bring any side dishes or drinks if they wish to. This also allows people to cater for their own dietary requirements. More often than not someone with allergies will bring a dish that is suitable for them just to be on the safe side.
Check The Barbecue
Unfortunately, in the UK we don't typically see a lot of the sunshine. So it's unlikely that your barbecue has been in regular use. If you can't remember the last time you got the barbecue out, then you should most definitely check that your barbecue is in a safe and working condition.
Even if you've used your barbecue recently still give it a scrub down and ensure that you clean it thoroughly. Dripping meat juices can still be lurking with their bacteria, as can grease, dirt, fat and grime.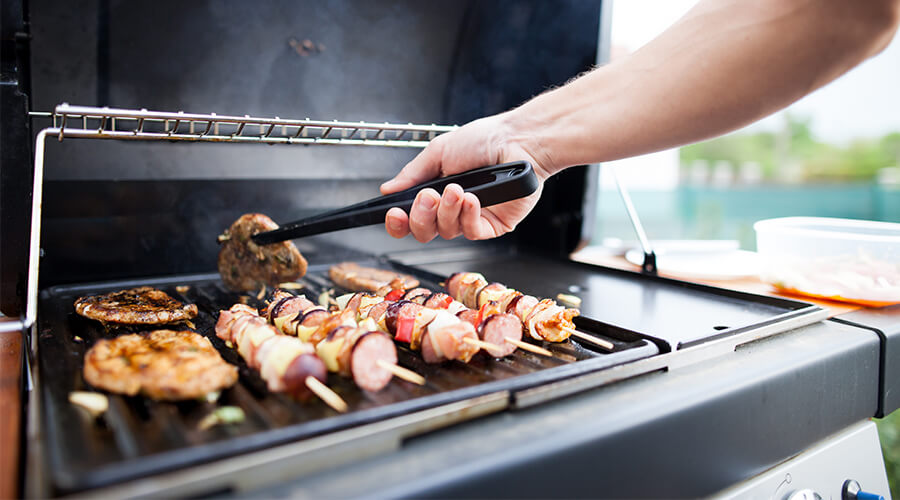 Remember Games
Whether you have children attending your barbecue or not, it's always a fun twist to provide your guests with some entertainment. And no matter how old you are, the child deep inside you never leaves, and you won't be able to resist a game of swingball.
Or if your feeling silly, why not dust off your old twister game and set it out on the grass for everyone to enjoy. Consider games like badminton, bowling and giant Jenga. You can purchase these on Garden Games.
Create A Playlist
Although there will never be an awkward or silent moment when with your family or friends, it's nice to have some background music.
And it's also nice to include some all-time favourite sing-along classics that everyone can sing together. If you aren't up to date with music or don't have a playlist you think is suited for the occasion then apps like Spotify have ready-made playlists for you to choose from to suit every event. Simply type in the event you are having, and a variety of playlists will pop up with music tailored to the occasion.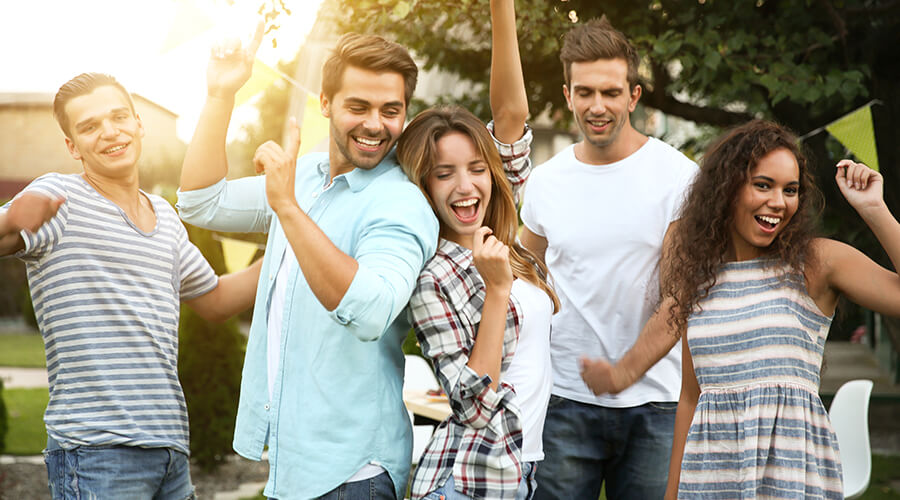 Have Fun With The Drinks
Don't get lost in the food preparation and forget the importance of the drinks! Refreshments team with a meal perfectly and keep everyone refreshed throughout the hot weather.
Remember that you need drinks suited for everyone's preferences. If there are children present, they tend to drink a lot and will need to stay hydrated so make sure you have access to plenty of water and juice. And not all adults are alcohol drinkers, so it's always a good idea to provide soft drinks or alcohol-free punches to keep them happy. Take a look at these simple alcohol-free punch recipes.
And for those who do have a taste for alcohol, a barbecue gives you the perfect opportunity for you to experiment and try some new cocktails! Take a look at these easy and quick cocktail recipes that are perfect for your barbecue.
Create A Buffet Table
Do not forget the side dishes! Although meats and deliciously grilled cuts are typically the stars of the show, it's good to have a mixture to make your guests food just like a meal.
Pastas, potato salad, corn on the cob, halloumi, crisps, coleslaw and much more are all commonly opted for sides for those that choose to hold a barbecue. Take a look at these alternative barbecue side dish ideas.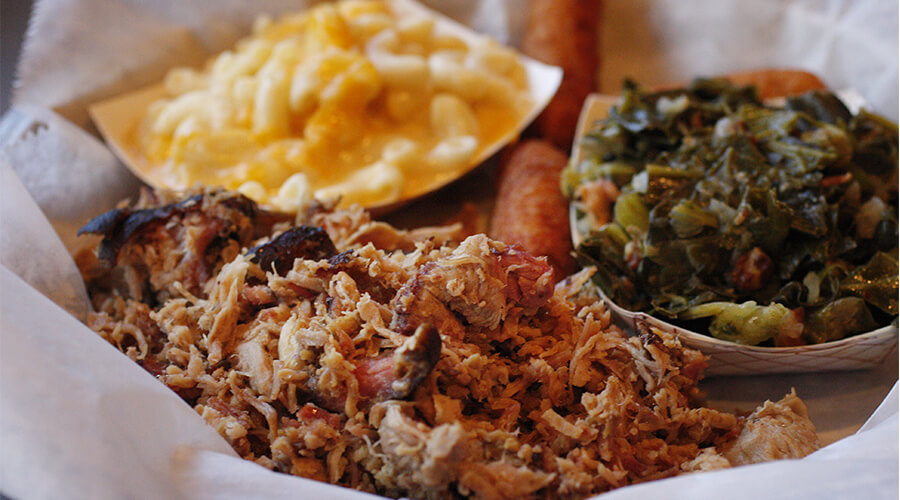 Start Preparing Your Summer Barbecue!
Now you know the top tips on how to provide your guests with the perfect summer barbecue, it's time to start planning and prepping! If you want to hold a large scale event which requires large scale catering or have your big day coming up contact us today for more information on our wedding catering Oxford services, as well as our vast variety of other catering services.
We hope that this article was helpful, if it was then why not share on social media?