American food is often renown for its fattiness, greasiness and high amounts of sugar. Although it's not the healthiest food all of the time, it's delicious.
What Are Some Of The Best American Foods?
American foods go back for years and have become some of the most renown things within America. Restaurants like In-N-Out burger, Wendy's and dessert shops like Dunkin Donuts are found all across America, and are some of their most beloved and famous food chains.
Some of these food chains have discovered some of the recipes that America still use to this day. So what are some of the best American dishes? We have done some research to find some of the most delicious and traditional American foods that you can try and make at home yourself. So keep reading!
Beef Jerky
The name beef jerky stems from a South American tribe named the Quechua. This phrase is related to the term "to burn" which is related to the process of making dried beef jerky.
Beef jerky is basically dehydrated bits of overcooked beef. Although it doesn't sound very appealing, when teamed with the correct spices and seasoning it is delicious. Its one of Americans favoured snacks and has made it way over to the UK, as well as other parts of the world. It's available in a variety of different delicious flavours such as sweet chilli, chilli and lime, BBQ, tex mex and much more. However, we must warn you to prepare your teeth, as beef jerky is very chewy and tough.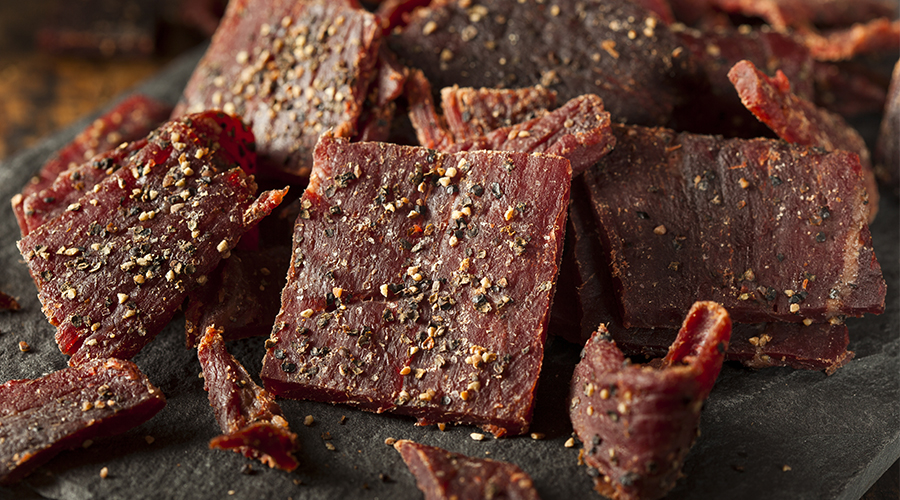 Tater Tots
Similar to hash-browns, Tater Tots are one of the most popular snacks and side dishes in America. They first became a thing in 1953 when the creators were looking for a way to use up their leftover potatoes.
They added the leftovers with seasoning and flour, then rolled them up into a tiny nugget shape. Tater Tot basically stands for "baby potato", and they made their way onto the markets by 1956. It's found they are popular American side dishes, and that on average they consume roughly around 70 millions pounds of tater tots each year! Don't worry; they are now available in the UK and all across the world!
S'mores
S'mores are a traditional Halloween dish; they combine chocolatey deliciousness with fluffy marshmallows. Although there is no documented founder of the S'mores discovery, the first published recipe for them was in 1927 in a girl scouts recipe book. In which the lead girl scout Loretta Scott Crew, made them in front of the fire.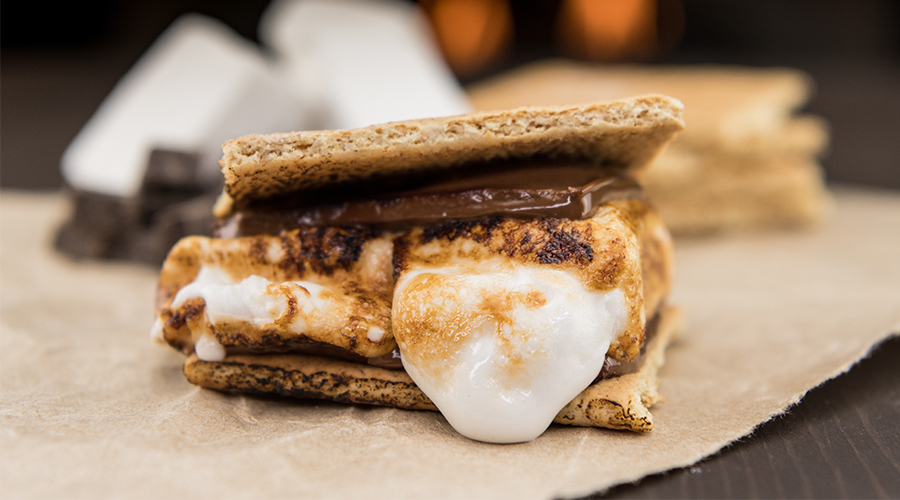 Mac & Cheese
Mac & Cheese is a favoured dish in both the UK & America, cheese is often a popular snack or ingredient so thick cheesy pasta is just a genius creation.
When Thomas Jefferson was on his travels, he discovered a noodle dish that he liked so much; it inspired him to make his own similar dish. He brought back a pasta machine from one of his trips away, and he and his daughter began experimenting with different ingredients. Macaroni & Cheese was founded after they combined the macaroni pasta shells with parmesan cheese, but it was later adapted and now uses cheddar cheese.
We actually provide mac & cheese on our menu for our Christmas party catering Northampton, as well as our other events. We use 7 kinds of cheese for extra flavour.
Key Lime Pie
One of America's most renown desserts. The key lime pie was founded in Florida keys, and includes ingredients such as key lime juice, sweetened condensed milk and egg yolks all in a delicious pie crust.
The name "key lime pie" stems from the tiny limes that grow naturally throughout the Florida Keys, which are named key limes.
Aunt Sally was renown for her delicious recipe within Florida. She is said to have created the first key lime pie in the 1800's, and it's been around ever since.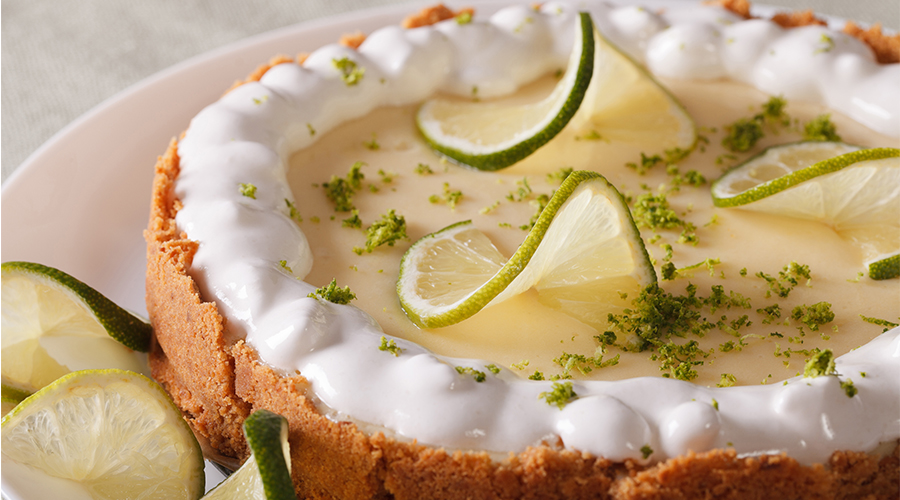 Clam Chowder
Founded in New England, USA, there are plenty of different recipes for clam chowder, teamed with a variety of different ingredients.
The most popular form of clam chowder is the recipe founded in New England. This consists of a thick chowder which consists of potatoes, onions and clams. This is named the Manhattan clam chowder, and can still be found throughout America. It was first published in 1934 in a cookbook titled soups and sauces by Virginia Elliot and Robert Jones.
Cornbread
Cornbread is a simple recipe that was favoured by the lower class. It was affordable to make and didn't take long to prepare. Cornbread consists of ground up bits of corn, which is mixed with water and seasoning or spices of your choice. It's then combined with baking powder and cooked in the oven – and you have cornbread.
As well as this settlers, slaves and native Americans based corn on almost everything they made. From food to soap! Due to the harsh weather conditions, it made it difficult for things like wheat to flourish, which is where cornbread came to be born.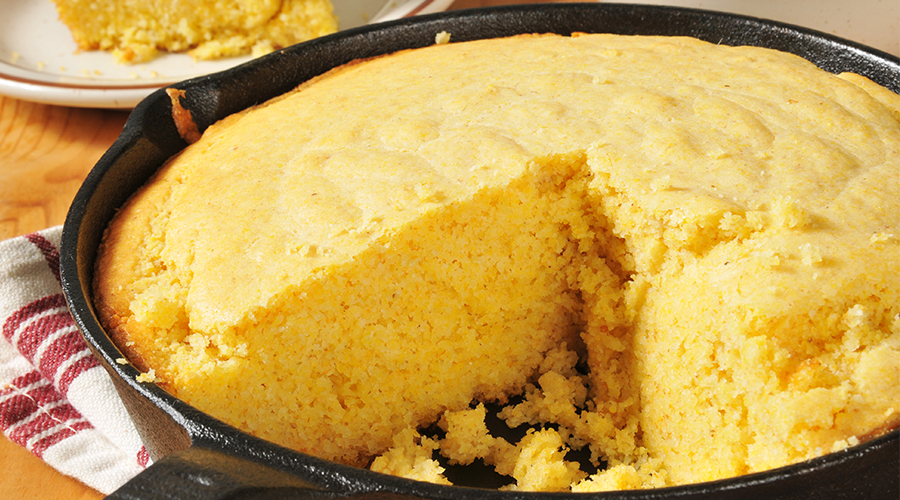 Corn Dog
One of America's most traditional fun fair snacks, the corn dog was said to have become real at the Texas State Fair in 1941. After Neil Fletcher and his brother Carl, were bored of sitting around making no sales.
In a bid to improve business and get things moving quicker, they had the idea to deep fry their hotdogs on a stick. This created the birth of corn dogs and worked in their favour.
Peanut Butter Sandwich
We are sure you know about the popular lunchtime treat in America, known as the peanut butter sandwich. Well, American's were the first to try peanuts in between two slices of bread.
Served first at the Dr Harvey Kellogs sanitorium in 1922 they received feedback from the testers who then improved the flavour of peanut butter. Ever since, people have been eating peanut butter sandwiches across the world, and even started adding their own ingredients such as jelly, jam or banana.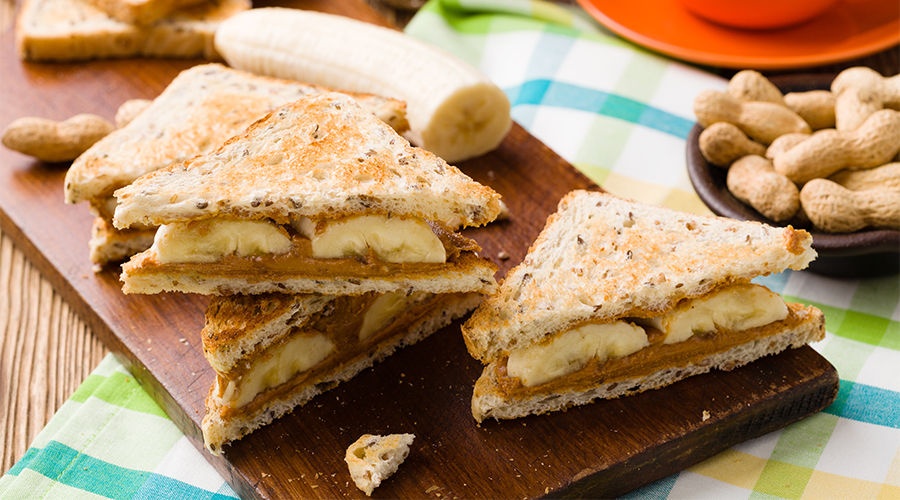 Enjoy Some American Dishes
Now you've read up on some of the most famous and delicious American dishes, why not try and make your own? Or visit somewhere you can try these delicacies for yourself! For any information on our catering Bedford, please feel free to contact a member of our team today for more information.
We hope that this article was helpful, if it was then why not share on social media?