As we are now in full swing of the New Year, you may be sad and reminiscing over all the fun that you had on New Year's Eve. To redo it all over again, why not plan a party of your own?
Why Plan A Party?
It can be exhausting working day in and day out, and sometimes all that you want to do is just take a moment to chill out and catch a breath. Although, it's nice to throw a celebration of your own every once in a while to let your hair down and to reunite with your friends and family for a get-together. Now, this party doesn't have to be an extravaganza with hundreds of people and over the top accessories. It can simply be held in the comfort of your own home with a few family and friends.
Although, if you are a party animal and live by the statement go hard or go home then we've written up some of the top things that you have to remember in order to plan and host a successful party for all of your friends and family. So, whether you have a milestone approaching, you're getting married, you're having a baby, or you just love to party, this could be the perfect way to keep social and enjoy yourself every once in a while! So if you need assistance, then continue reading.
Decide On A Guest List
This is one of the most crucial points when planning a party or event of some kind. If there is no celebration and you just wish to have a simple get together of family and friends, then the decision of who receives an invite is completely up to you.
Take into consideration the number of people that you want at the event; it's always an issue when creating guest lists, then feel guilty and end up inviting everybody you know. However, you should not feel guilty! You are planning a party, and if you only wish for it to be close friends and family, then this is not an issue, and people should understand. Remember, if you're hosting an event at a rented out venue that you inquire the maximum capacity and the minimum capacity in order for you to work your guest list around it. If you're hosting something in your own home, consider how many people you could fit inside your home. But if your struggling for space inside, remember the great outdoors! During the Summer months, this is handy added space for a garden party or a barbecue.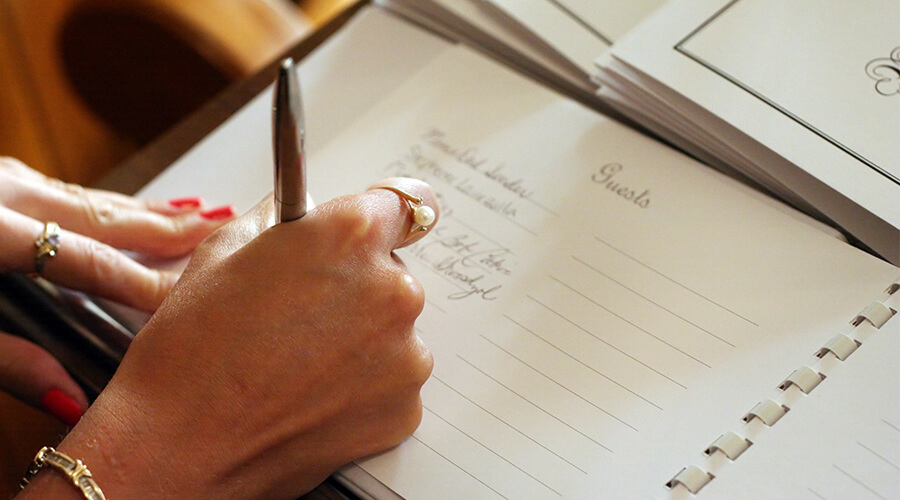 Sort A Venue
Now that you have compiled a guest list, the crucial next step is to find a suitable venue. Unless you are having an all-out extravagant wedding that you have discussed with your friends and family, it's better to keep the event as local as possible. Of course, unless this is a professional or large scale event that you are organising, then you are allowed to play around a bit and look around different suited venues across the UK. Take a look here for the best venues in the UK.
Your kind of event might dictate the type of venue that you decide to hire out. For example, a family party may be better held in a hall with outdoor space. Seminars are best held in large halls that have space for large seating areas. It all differs dependant on the content you're going to have at your event and the theme that you decide to portray. If you decide that you want to hold more than a small family and friends get together or are planning your wedding, then venues will ask for an upfront deposit to secure your date and time at the venue. Make sure that you have this sorted out otherwise you could end up losing your slot!
Decide On A Theme
A theme for parties at your own home is fantastic! It gives you, your friends and your family the opportunity to all dress up and be silly while celebrating! You can choose from a variety of themes, even if you don't want to be silly, you could decide on a Casino Royale or black tie theme. Although if you're going to host a fun and friendly party, there are plenty of crazy themes for you to choose from. An underwater theme can be great to play around with and will fill your home with mermaids and mermen! Or take yourself to a sunny beach with a Hawaiian theme!
This theme is casual but fun and gives you the opportunity to test out your cocktail making skills with delicious piña colada! Or our favourite has to be the the 70's disco theme, 80's retro theme or the 90's pop theme. What an excellent opportunity to relive your adolescence! Not to mention the fact that you can pull out all of your old outfits and back brush your hair within an inch of its life.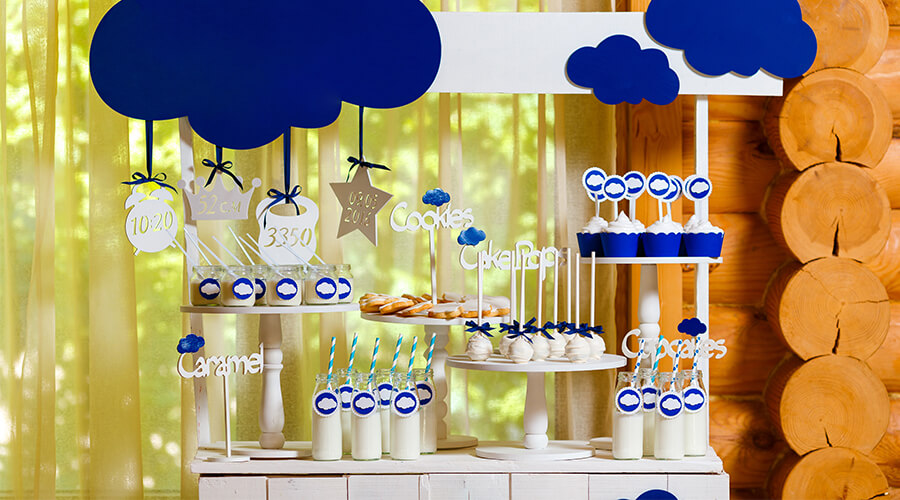 Invitations
Now it is time to start dishing out your invitations! Now that you have decided on a theme and a venue, you can create the perfect invitation that coincides with everything that you have come up with.
Although, if you decided on any of the themes we mentioned or a theme idea of your own, then we would strongly recommend incorporating this into the design of your invitation. Also, don't forget to include on the invitation if it is fancy dress! The main things to include on your invitations are; their name, your name, the event date and time, the event address, a contact telephone number and an RSVP date. If you have an artistic flair and love making things yourself, if you haven't got hundreds of people invited you could even make your own invitations! Although we absolutely love this range of event invitations available from Papier.
Decide On Decor
What is a party without sufficient decor? Decor will affect the way that your party looks and will wow all of your guests when executed correctly. One important thing to remember when out choosing decorations for your party is the budget. Although it becomes very tempting, it's important that you stick to a strict budget and don't overspend. There will still be other things that will cost money, so if you blow all of your money on decorations, your guests are going to be famished by the end of the night!
Be sure to stick to the theme and don't get lost and end up having a mix match of decorations. If you want to make guests laugh you can buy things like novelty cardboard cutouts that coincide with your party theme. For example, if you host a Hawaiian themed party, you can purchase hula girl cardboard cutouts from Partyrama . This will take your party to the next level, and you will definitely score brownie points from your guests for decor! As well as this you could make delicious cocktails in coconut shells, you can buy them here from Pipii, and they're suitable for food as well! Finish off with some grass skirts and some flowery garlands, and you have the perfect Hawaiian themed party for an affordable price! Remember these tips and incorporate them into your own party theme.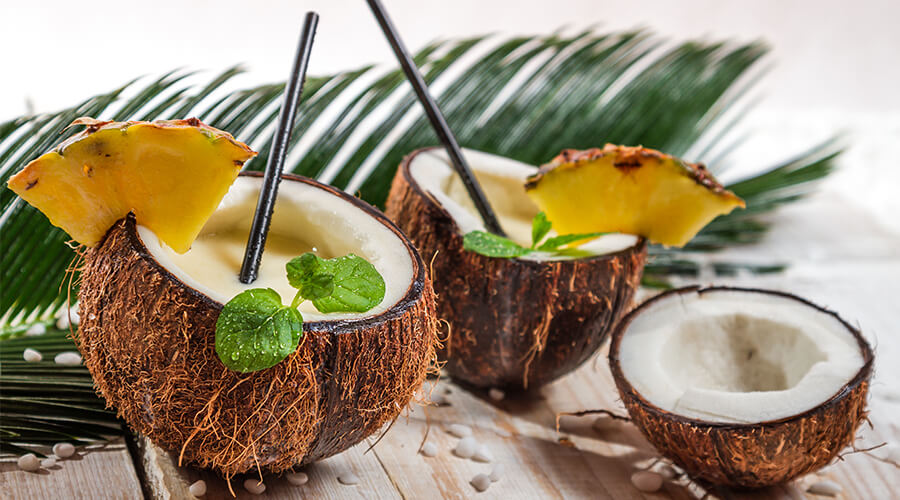 Remember Catering!
Even with a small-sized party, finding the time to plan a menu as well as prepare it can be extremely difficult. As well as having to prep and prepare large amounts of food, you may also have to cater to people's tastes as well as allergies and religious catering needs. This can prove a real challenge and if you don't enjoy cooking it's only going to cause you more stress.
One of the best ways to resolve this issue is to hire catering Milton Keynes. Although you may be wondering why you would need event catering for a party at your own home, we receive a lot of enquiries regarding home parties as the food preparation and cooking is extremely difficult. The best thing about catering services is that catering companies like ourselves are always prepared with dishes suited for all dietary requirements. We also provide a wide variety of different dishes so that there is something suited for everyone. Our main cuisine is BBQ food and slow-cooked meats with our delicious homemade hand rub. Although, we also supply a range of other cuisines that we can offer for parties such as an Indian Feast, a Hawaiian Luau or a Mediterranean Celebration! This means that the choice is there should you want something more suited to your party theme.
The good news is that we also offer corporate events catering Bedford, and a wide range of other catering services, so you can use us at any event! Do not forget that food is a very important aspect of your party, and the last thing you want is for your guests to become hangry!
Entertainment
The last pointer we are going to give you for organising your own party is an important one! Without any entertainment, as the night moves along your guests could become a bit bored, which is why you need to find ways to keep them entertained! If your party isn't large scale, then it's unlikely you are going to want something as extravagant as a trapeze squad. Something more suitable may be a mirror photobooth. You can hire mini mirror photobooths that will take pictures of you like a regular photobooth, except it's a mirror, and it takes up a lot less space than a standard photobooth would. This entertainment idea is simple yet will give you, your friends and family a laugh, and will also give them something to take home with them after a fantastic evening.
Alternatively, we have thought of one more affordable entertainment idea that your guests are guaranteed to love. Why not go down to your local shops and purchase all of your favourite old school board games! Twister, Jenga, Kerplunk and Monopoly are all old favourites that are guaranteed to keep your guests entertained for hours on end, and to get them in the competitive mood. You can order Twister here, and can find all of your other old favourites either online or in your local high street stores!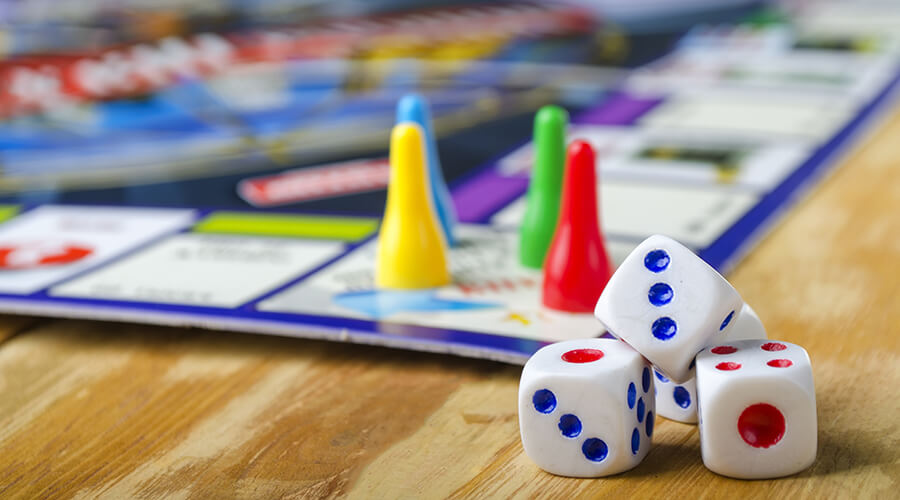 Start Planning Your Party
Now that we have given you the main things to remember while planning your party, it's time to go ahead and do it! Keep all of these things in mind, and you will host a fantastic, hugely successful party that will be remembered forever amongst you, your friends and family. If you are planning a wedding, please contact a member of our team today for more information on our wedding catering services Leighton Buzzard!
We hope that this article was helpful, if it was then why not share on social media?